Every month Phantom River Stone holds a poll among our patrons to choose a topic for the blog in the coming month. After tallying the votes (including accumulated votes from previous months), the score was a tie! Switch stepped in with a tie-break vote and so the winning topic for April is...
"Unused textures in Shenmue: new drink can flavors"
Whenever Ryo is feeling thirsty, he never has to go far to find one of the many vending machine dotted around his neighborhood or over at the harbor. We have seen differences in the drink selection between the Japanese version of Shenmue I (which uses authentic Coca Cola branding) and the versions elsewhere in the world (which includes Jet Soda and Bell Wood coffee).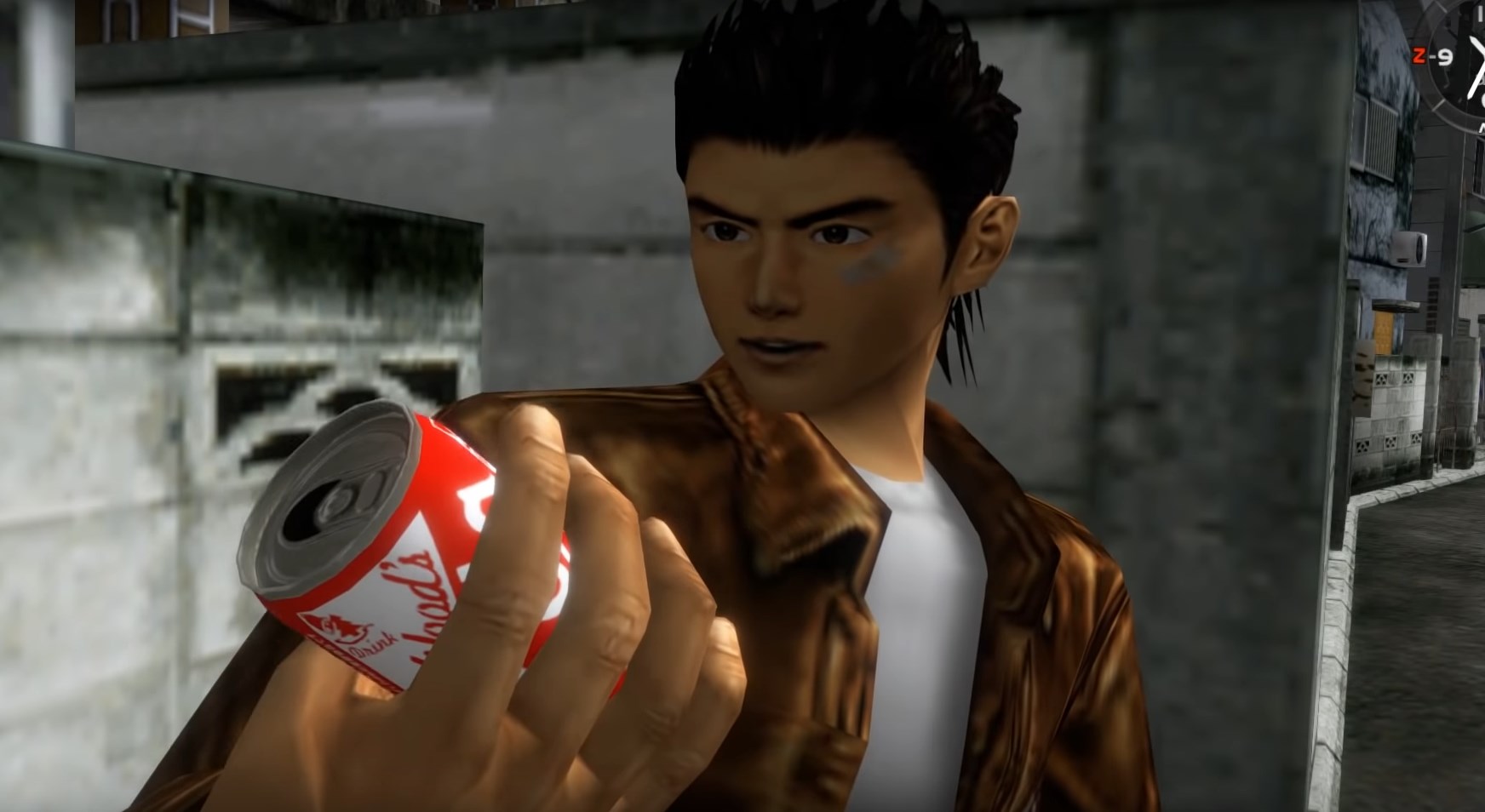 "Ah, good".
There are also some additional drink labels that were not used in the final game, which can be found hidden within the game files.
We will take a look at these in an upcoming blog post.
Become a Patron!